Electromobility and infrastructure
Renewable energy is our key focus. Efficient consumption is just as important as producing clean energy. In addition to the daily energy consumption in households and industry, there is a huge energy consumption in transport. We are glad that new implementation projects of renewable sources are already considering the future installation of charging stations, sometimes they are already part of a more complex project.
Electric vehicles are gradually expanding our fleet and with such an addition of electric vehicles we have invested in a fast charging station:
- QC45 from Efacec has CHAdeMO and CCS / Combo-2 interfaces up to 50 kW DC, up to 22 kW for AC Type
- Hyundai Kona electric in the Power version is one of the best electric cars on the market in terms of price / performance / range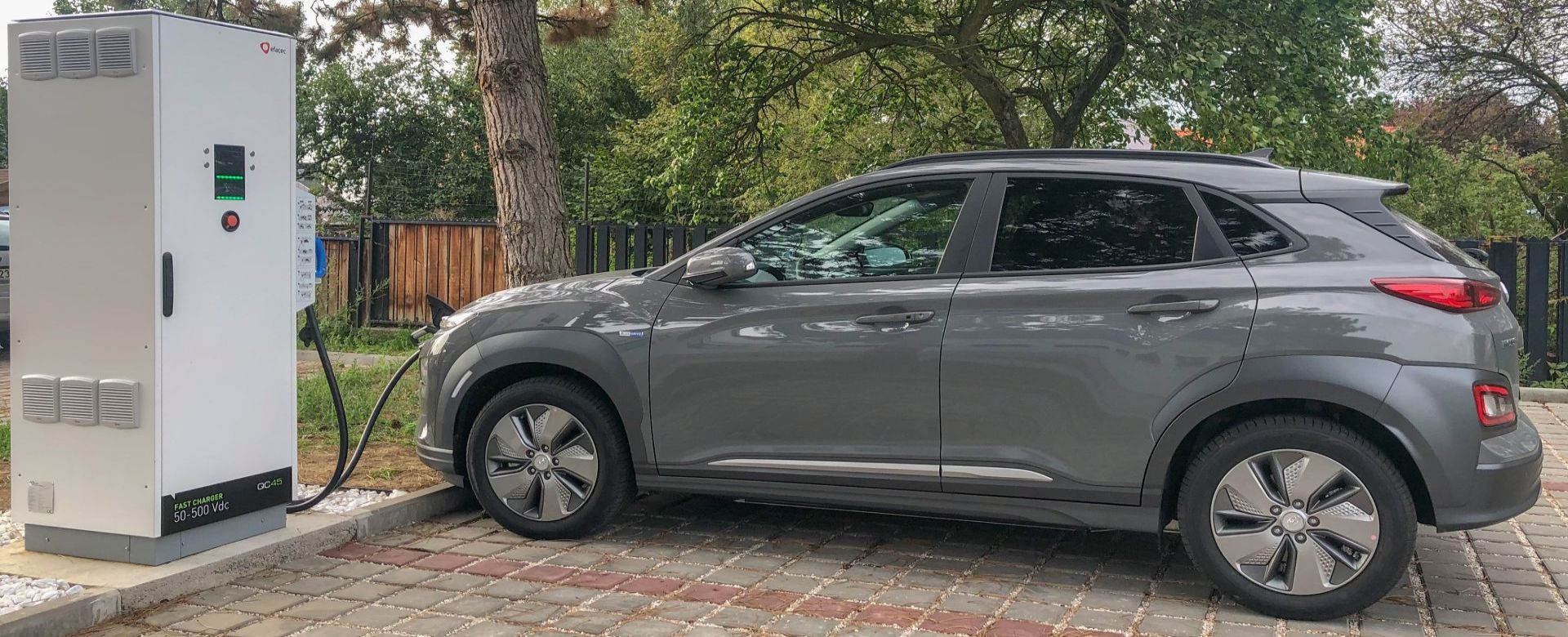 Development of electromobility at Solar Global Service a.s. company
Solar Global Service a.s. commenced the physical implementation of the project CZ.01.3.14 / 0.0 / 0.0 / 16_063 / 0010602 "Development of electromobility in Solar Global Service a.s.".
The presented project is focused on the acquisition of innovative technologies in the area of low carbon transport and thus falls within the supported activity - electromobility. Specifically, one MPV-class electric car according to SDA (Automobile Importers Association) will be purchased and put into operation. In addition, a charging station for electric vehicles will be purchased and put into operation as part of the project, which will serve the applicant's own needs at the place where his / her business activities are carried out.
EU financial support is provided for the operation.

The implementation of the grant project in terms of meeting all the requirements of the grant provider (Ministry of Industry and Trade) is provided by JVM – RPIC, spol. s r.o. company.