We use water as a renewable energy source
The use of hydropower is as old as human civilization itself and, thanks to its relative inexhaustibility, has almost infinite potential to the present day. Whilst in the late Middle Ages its use was limited to the transfer of water power in order to mechanically propel simple machines (mills, hammer mills), the modern period and the related industrial production brought about the need to optimize the use of watercourses to the maximum extent so as to drive as many devices at once (simple turbines with transmissions for spinning machines, paper mills, etc.). With the discovery of the use of electricity, water-driven machines were adapted into reliable drives for (mainly factory-based) engines and, with the construction of a distribution grid, hydropower stations have become an integral part of the power generation system. Thanks to their predictability, decentralization and reliability, they provide a welcome addition to the energy mix.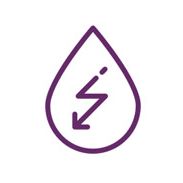 Advantages of small hydropower plants
Hydropower plants are one the most environmentally friendly energy sources. They do not produce any emissions or waste, they do not need a fuel supply to operate and do not require a great deal of maintenance. Unlike photovoltaic or wind power plants, the amount of electricity that they generate does not fluctuate by day and night or with sudden changes in weather. Supplies can be better planned and there is no overloading of the power system. Compared to solar power, it brings several other benefits, whether in terms of usability of the installed kW or the complementarity of the production distributed over the year, mainly in the spring and winter months. Small hydropower plants up to 10 MW (MVE) are currently the only source in the Czech Republic that draws on an operating subsidy for electricity generated for a period of 30 years from the commencement of operation.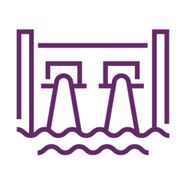 Construction and operation of power plants
SOLAR GLOBAL Water a.s. was founded with the goal of diversifying the RES portfolio into hydropower plants. With development and acquisitions, we will accumulate the MVE portfolio in the Czech and Slovak Republics (with possible overlapping to other countries) with the ambition of achieving installed output of 10 MW.